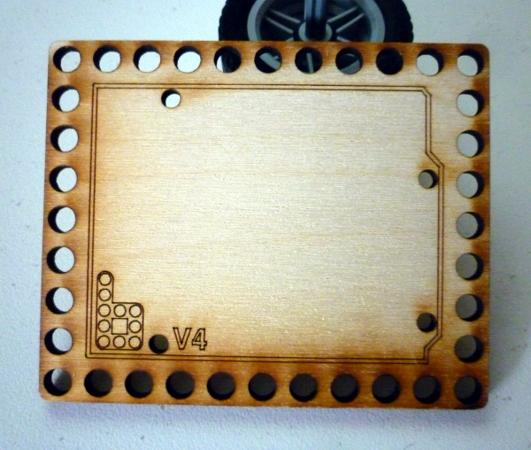 Bricktronics Arduino Mounting Plate
comes with free campfire scent

$5.00
In stock
More details
---
This is a laser-cut 1/8" plywood mounting plate for connecting an Arduino to LEGO Technic pieces.
It comes with four metric M3 nylon machine screws and four nylon nuts, not pictured.
Because it's laser-cut, it usually smells faintly like a cabin or campfire.
Open Source Hardware
This is open source hardware. We make the hardware source files like the template available for anyone to use as long as they credit us and release any modifications as open source hardware. The design files are available on the Bricktronics Mounting Plates page.
Note
Wayne and Layne, LLC and our products are not connected to or endorsed by the LEGO Group. LEGO, Mindstorms, and NXT are trademarks of the LEGO Group.