Happy Holidays!
The Wayne & Layne store will be closed over the holidays, specifically December 19-26 when no orders will be shipped. Before the 19th, most orders will ship out the next day from our office in Minneapolis, MN, USA. We typically ship orders early in the morning, so any orders placed after 7am US Central Time will likely ship on the next day. Any orders placed after 5pm December 19th will ship out on December 27th.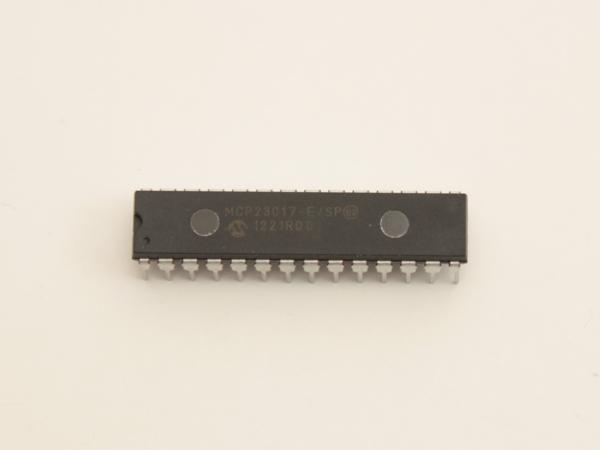 MCP23017 I2C I/O Expander
16 I/Os over I2C

$3.00
In stock
More details
---
The MCP23017 is a great way to add I/Os to your I2C-capble device. Each chip adds 16 I/Os, and you can cascade up to eight chips on one bus. It works great with Arduino, and Adafruit wrote a great library for it!
The MCP23017 is a breadboardable 16-bit input/output port expander with interrupt output. It can sink or source 25 mA per I/O pin. It supports 100 kHz, 400 kHz, and 1.7 MHZ I2C bus speeds.
Documentation